About Chantal
Since 1983, Chantal has been a pioneer of contemporary jewelry in Chile, where she is widely lauded and well recognized. She has shown her work in galleries and events in Chile, France, Italy, Spain and the US. She has created commissioned collections for Mercedes Benz, Chile.
Chantal continually explores jewelry designs at home and abroad, including techniques and materials used by indigenous cultures in Chile. She uses non-traditional and organic materials such as horsehair (crin), picoyo ( a resin from the Araucaria tree), and talismans, along with metals and stones. The resulting combinations are always elegant and exclusively hers.
All of her jewelry is unique, completely handmade and has its own intimate character. No two pieces are ever exactly the same. Each piece is carefully handcrafted with the help of Chilean women – sewn, embroidered, and woven with love. All the pieces are infused with one intention: To bring forth beauty, harmony, and consciousness. 

When we wear any piece of Chantal's jewelry, a subtle transformation occurs and we feel more beautiful.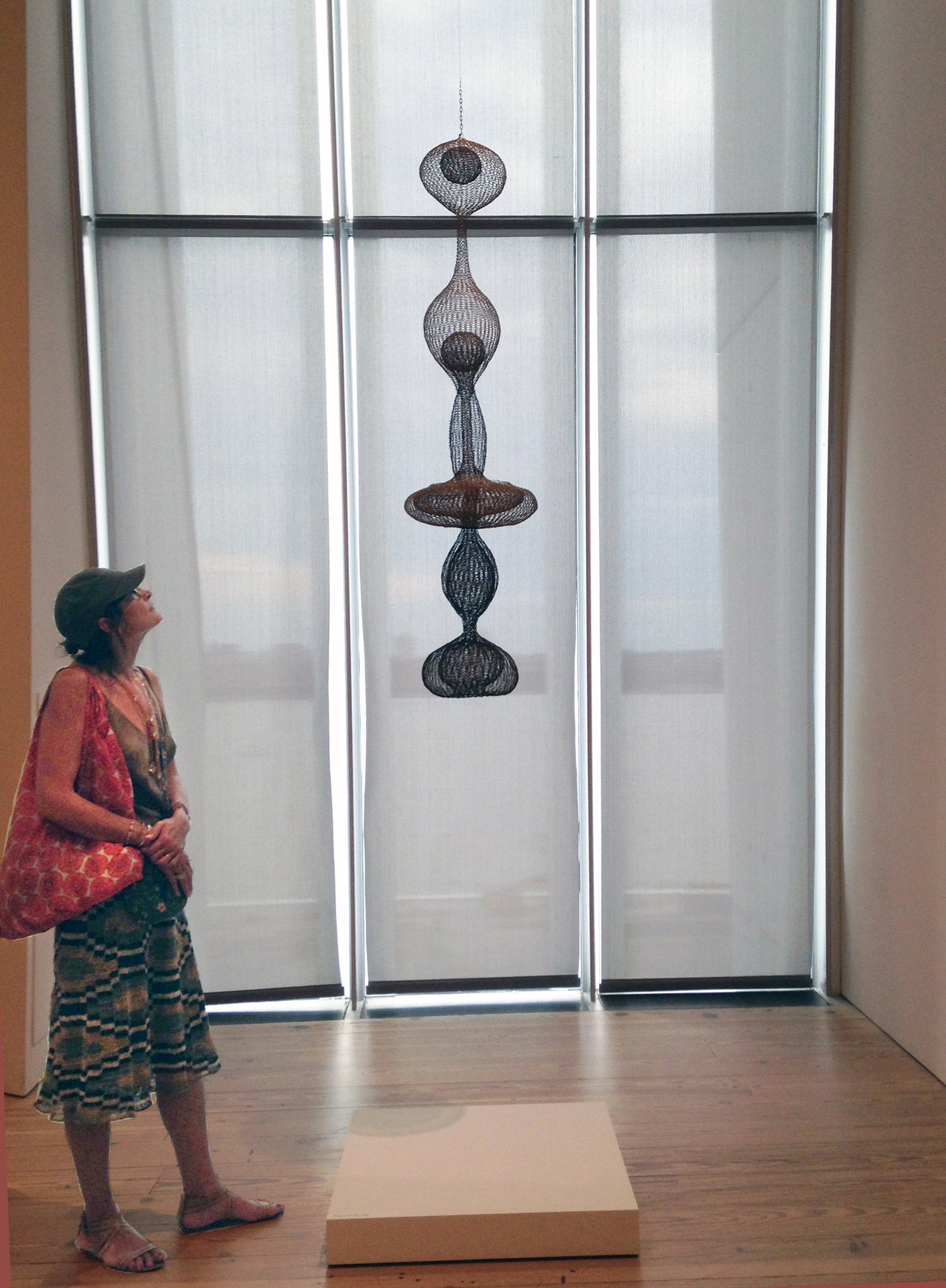 Meeting Ruth Asawa . . .
This is how inspiration happens. Chantal and I visited the Whitney Museum in New York City and came upon this sculpture - Number 1 - 1955,1954 - by renowned American artist Ruth Asawa. We spent a long time looking at it, enthralled by the artistry. It was created by hand, constructed of subtly colored wire, and explores the nature of metal, volume and space. It looks organic but clearly has the captivating touch of the artist.
This interaction fed Chantal's further experimentation and
exploration in her medium – jewelry - using copper wire and fine wire and silk in the recent collections.
Organic and always evolving, Chantal's work will forever express this inspiration.

Introversion Collection
This collection was born from the love Chantal has always had for textile art, the deep inspiration of Ruth Asawa sculpture and her continuing experimentation to find the most harmonious intersections of metal, weaving and crystals. Her intent is to inspire internal balance and consciousness.

Chantal practices gem therapy and combines the protective power of crystals with the healing properties of copper in beautiful and powerful combinations. Copper or copper and silk threads are woven into a mesh that holds crystals. The jewelry is always elegant, often pliable to mold against the skin and can be worn in infinite combinations. It is personal. It invites women to feel beautiful, be creative and reconnect with their internal strength.





View More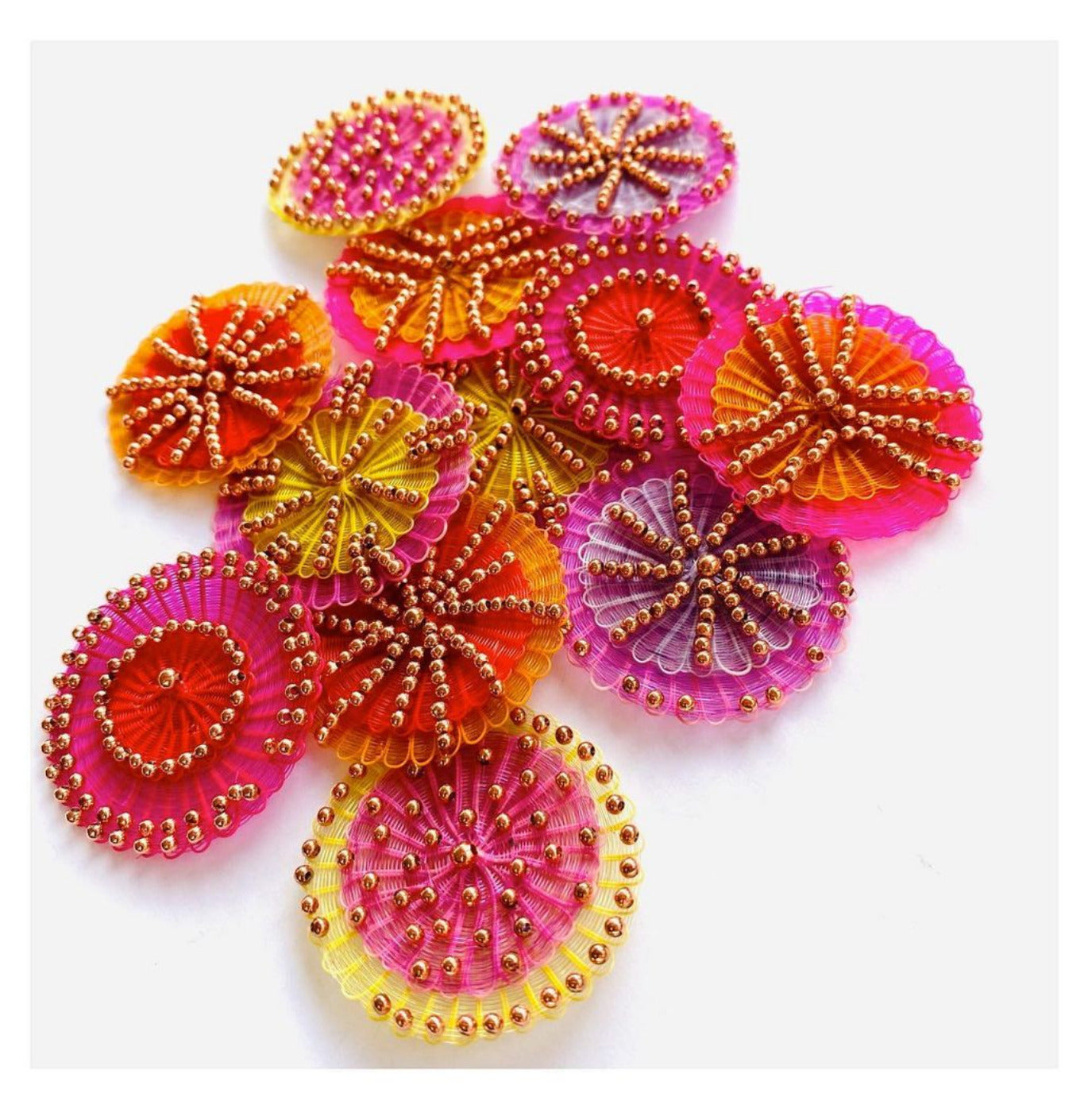 The Crin Collection
Chantal is one of the first jewelry designers in Chile to recognize that traditional Chilean artisans' talents and centuries of expertise weaving horsehair (crin) could be used to make modern jewelry. Chantal and the artisans collaborate on the weaving designs, and Chantal often embellishes the woven horsehair pieces with silver, copper or brass beads to make stunning earrings and necklaces. All the pieces are unique and can never be exactly recreated. 
The crin is used in natural tones or dyed vibrant and enticing colors. The Crin Collection is always evolving, yet remains a harmonious weaving of traditional techniques and contemporary design that reflects the heritage of Chile.
View More
Chantal at her workbench.